Ofsted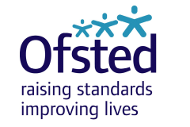 Kingsley St John's was last insepected in November 2018
We continue to be a good school.
Leaders' admirable drive and determination have ensured that Kingsley St John's continues to provide its pupils with a good standard of education.

Leaders, including governors, have created a school whose nurturing, Christian ethos shines through all of its work. Pupils learn to treat each other with kindness and to accept and value their individual differences.

The school's curriculum is rich and well thought out. Pupils enjoy the many practical activities that they are given, including science experiments and using source materials in history. The curriculum is further enhanced through educational visits.

Children in early years settle in quickly and get off to a good start because they are well taught and looked after.
Files to Download