Courageous Advocacy
What is Courageous Advocacy?
It is far more than considering those more vulnerable than ourselves and more than raising money for charities or raising awareness.
Kingsley St John's is a school that has a profound sense of social action. A school that looks beyond the local, the current and the fashionable to the global, the longterm and the unfashionable. A school that has rooted that outlook in a concern for justice and in its understanding of its identity as a church school. It may have originated in the inspirational work of a member of staff or something in the school's local environment but wherever this has happened, it is transformational.
Courageous Advocacy By way of a working definition, when using the term 'courageous advocacy' we are referring to the act of speaking out against an issue of injustice, often on behalf of those whose voice is not heard. Speaking out, at whatever level this takes place, requires an element (and sometimes a great deal) of courage! Becoming a courageous advocate for change, therefore, must involve being informed about an issue and it must move beyond simply knowing, to saying and doing. Educating for courageous advocacy must embody an ethos of action-taking, challenging injustice and becoming agents of change in the transformation of ourselves, our relationships and our communities from the local level to the global.
. This is Jonah (Y5). He takes a leadership role on our Eco-Committee. Jonah has bought his own set of litter-picking materials and often uses them on his way to school to ensure the streets of Kingsley are enjoyable for all. He is passionate about protecting God's world and keeping our environment clean, recycling litter where he is able. He has inspired friends and other children through using their playtimes and lunchtimes to ensure our school grounds are litter free and pleasant for all.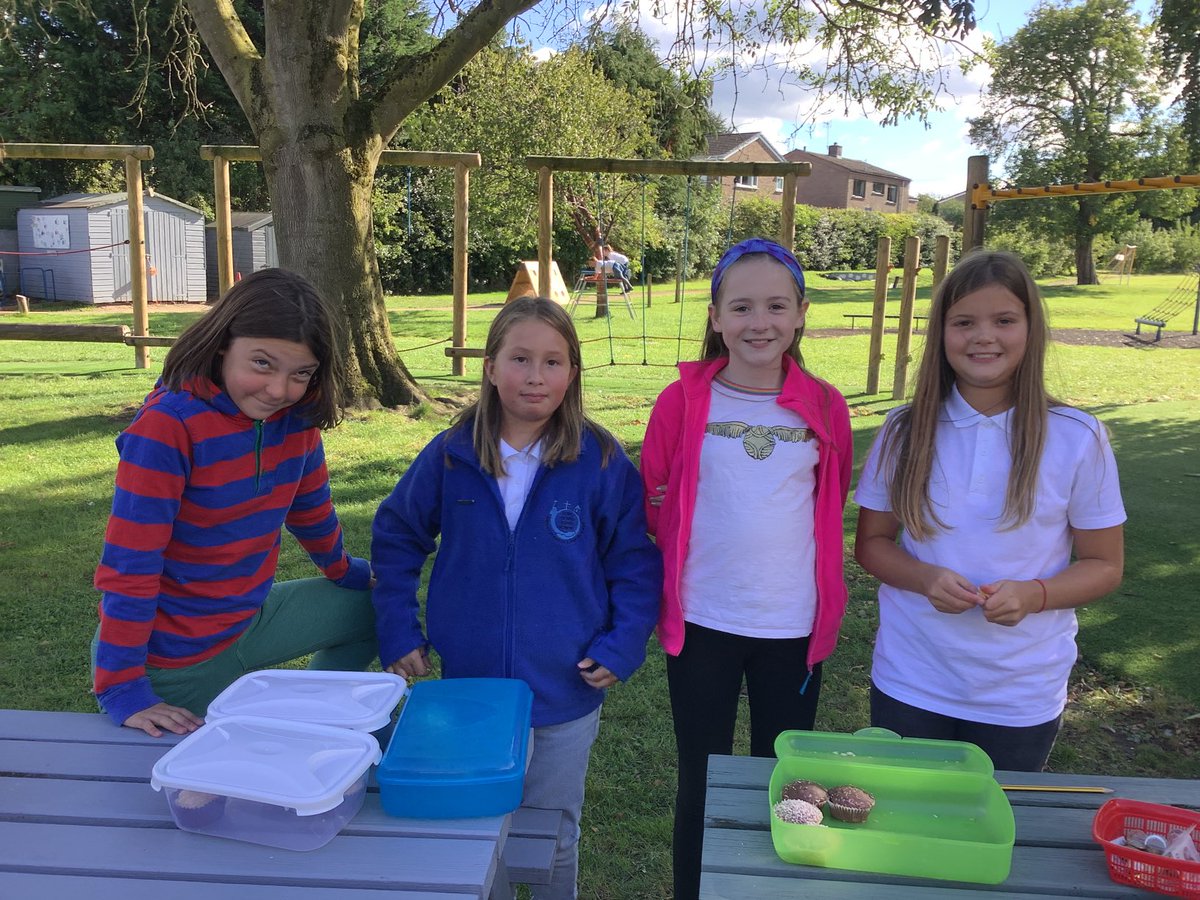 Our Year 6 Girls has shown many examples of Courageous Advocacy. In this image, they have worked together to think about how we can make the most of our abundance of apples grown in our grounds and use our harvest to support others in our world who are less fortunate. Having harvested the apples, they then inspired parents and adults in our school family to use them to back a range of goodies. This resulted in an after school cake sale, some delicious cakes, crumbles and shortbreads and a £70 raised. The girls wanted to split the raised money between those suffering in Ukraine and those who are homeless and hungry. Over the last 3 years, these girls have made a tremendous difference to the loves of the homeless, vulnerable and hungry across Cheshire. It is always a vulnerable group they work passionately to support.
Barn Owl Endangered Species Advocacy
The Barn Owls are always working tirelessly to build our awareness of God's animals who are endangered and facing extinction. They are passionate about making a difference to these vulnerable creatures. Having been inspired by Amber (now Year 12) and their learning in science about our impact as humans on God's world they have taken on the role of fighting for creatures at risk of extinction. In 2021-22 they worked together as a class to raise funds by holding a sponsored run and thanks to their hard work and the generosity of friends and family they raised enough to sponsor an elephant,snow leopard and a panda ,as well as making a sizeable donation to the WWF. Now they have taken on the mantle even further. Joey, Pippa, Nathan and Charlie have colluded to decide they want to do even more. Along with their WWF group, they are working hard to create a magazine to share the plight of many species in danger. These will then be printed and published for sale to people within our community. They have visited our local Co-op to ask if they may support them in the sale of their magazine. the monies raised will be used by the group to fund their next sponsorship animal. They are inspiring others to contribute to their magazine and are using their playtimes and lunchtimes to work on their magazine. We are all very excited to see their results.
Darcey and Emilia
Mrs Jones received an email from a parent to share with me the activities of these 2 girls in supporting those in the locality and across the world who are less fortunate than ourselves. Here is a copy of the email....
Hi Mrs Jones
Just in case you're not aware, Darcey and Emilia sat outside our house last weekend selling various little items to our neighbours to raise money for Charity (all their own idea). Things they had made themselves.
They raised £70 which they want to split. Their chosen charities Cancer Research and Ukraine.
We're so very proud and thought a golden book entry was warranted.
Many thanks Di
It is a privilege to support out KSJers in all their courageous advocacy.
Our school council continue to work together to support charities and missions across the school year.
In 2021, Scarlett passionately advocated Alder~Hey's Neo-Natal Appeal - a carefully chosen mission that inspired us all to make a difference to their endeavours.
In 2020, Sebby (following personal circumstances requiring an air ambulance) worked tirelessly, throughout the pandemic to raise awareness, offer his gratitude and support an dpromote the work of The North West Air Ambulance.
What a difference we make collectively and individually.