Personal, Social, Health and Citizenship Education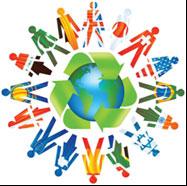 PSHCE at Kingsley St John's CE Aided Primary School
Learning about ourselves, loving and accepting ourselves, our gifts and believing in our own light is as important as respecting, supporting and guiding others with theirs. Our PSHCE Curriculum supports us to do this safely, in a healthy way and building our understanding of who we are as one of God's Children.
Believe in the light, whilst you have the light, so that you become children of light. JOHN 12:36
PSHCE is interwoven through all aspects of learning at Kingsley St John's - not just a one off lesson. We build on the curriculum offered in all that we do. It is a strength of our school as we create a learning and teaching environment that nurtures and develops the whole child.
A KSJ Child is treasured and appreciated so that they can live their life - and take with them into the next stage of the their educational life in all its fullness.
Link to parents consultation survey for RHSE https://www.surveymonkey.co.uk/r/9MQXZZJ
(live from 30.3.21)
Files to Download