Class 3 (Barnowls) 2022 - 2023
Mrs Gibson
"Believe in the light while you have the light, so that you may become
children of light."
Ready;Respectful;Resilient
Welcome to class 3,we are the Barn owls, Year 3 and 4
Our staff
Mrs Gibson is our class teacher and Mrs Heald will be covering PPA
Below is some useful information relating to our year in Barn owls and your child's learning. However, if you have any queries or questions please don't hesitate to contact me
senco@kingsley-st-johns.cheshire.sch.uk.
Follow what we've been up to on our school twitter with our hashtag #Barnowls
General information
Please tie up long hair.

Please have a bottle of water at school every day. This can be refilled as necessary.

Please bring a small school bag, reading book and reading record every day.

Please return your homework book on or before Wednesday for marking. Homework will be sent out on a Friday.

All school uniform needs to be named but particularly jumpers and cardigans.

PE is timetabled for Wednesday and will be outside whenever possible. Please add a jumper, trousers and gloves as we will still go outside and as the weather gets warmer sun hats and sun-cream.
Summer term
Welcome back Barn Owls!
Our Christian values for this term are endurance and creation
'For the Lord is good and his love endures forever; his faithfulness continues through all generations' (Psalm 100:5)
The Bible assures us that God's love, mercy, faithfulness and righteousness endure forever (e.g. Psalm 118: 136). Emphasis upon endurance is common in the New Testament, where it is linked with patience and suffering..
Endurance and perseverance are only possible where there is hope, and that hope is based on the enduring nature of God's love and faithfulness. Even Jesus, for all his strength and ability to endure, looked to his disciples to help and sustain him by watching and praying with him (Matthew 26)
Our roles and responsibilities
Meet our school councillors,sports councillors and eco-group who were all democratically voted in by their peers and our Beacon group who support our school in developing Christian distinctiveness and promote our school Christian Values.
"So he shepherded them according to the integrity of his heart, And guided them with his skillful hands."
Psalms 78:72
Our class novel for this half-term has been voted for by our Barn Owls, we have chosen ,' The Highland Falcon Thief' by M.G. Leonard and Sam Sedgman.
English
As writers and readers, we will be using the text 'Where the Forest Meets the Sea' by Jeannie Baker to write non-chronological reports. For summer 2 we will be using 'Blue John' by Bertie Doherty to write explanation reports.
Our daily routine will include spelling and grammar,handwriting and guided reading sessions. Daily reading at home continues to be essential at KS2 and we would ask that you read regularly at home with your child to develop a love of reading,to develop new vocabulary and strengthen writing skills.Whilst listening to your child,ask questions about what has happened so far, characters thoughts and motives and make accurate predictions based on the text. As well as our guided reading and class reading sessions we will endeavour to hear all our Barn Owls read at least once a week. Our Barnowls use our class padlet to share what they are reading,make recommendations and develop our love of reading.
Spelling
We will continue to use Pathways to Spell as part of our english lessons to develop spelling strategies and learn spelling rules ,as well as the Y3/4 common exception words.
Maths
As mathematicians,the children will learn through concrete experiences moving onto pictorial and abstract methods as their confidence builds.They will also be expected to use their learning to reason about maths and solve problems.
During the summer term we will focus on, fractions and decimals,money and time,statistics and geometry.In June Y4 will take the statutory MTC which tests their knowledge of times tables 2-12. For more information see the files section below.
Science
As scientists,we aim to develop our knowledge and understanding,scientific skills and measuring and recording abilities. We will be investigating the topic of rocks , comparing and grouping different kinds of rocks on the basis of their appearance and physical properties.Describing how fossils are formed when things that have lived are trapped within rock and recognising that soils are made from rock and organic matter.We will use the work of our focus scientists,Mary Anning and Florence Bascom to answer our enquiry big question : What are rocks and soils like?
In summer 2 we will explore the topic of plants, identifying and describing the different parts of plants ,explore the requirements for life for plants, look at the way water is transported in plants and the role of flowers in the life cycle of plants.Our focus scientists,botanists Stephen Holes and Anna Atkins will help us answer the enquiry question: Why do plants have flowers?
History and Geography
As historians and geographers,we will be studying the physical geography of water and the impact on our landscape including British rivers and famous rivers of the world and looking at how rivers have influenced human settlemnt and habitation. We will aslo explore mountains, how they are formed and compare some of the world's greatest mountain ranges will mountains in the UK.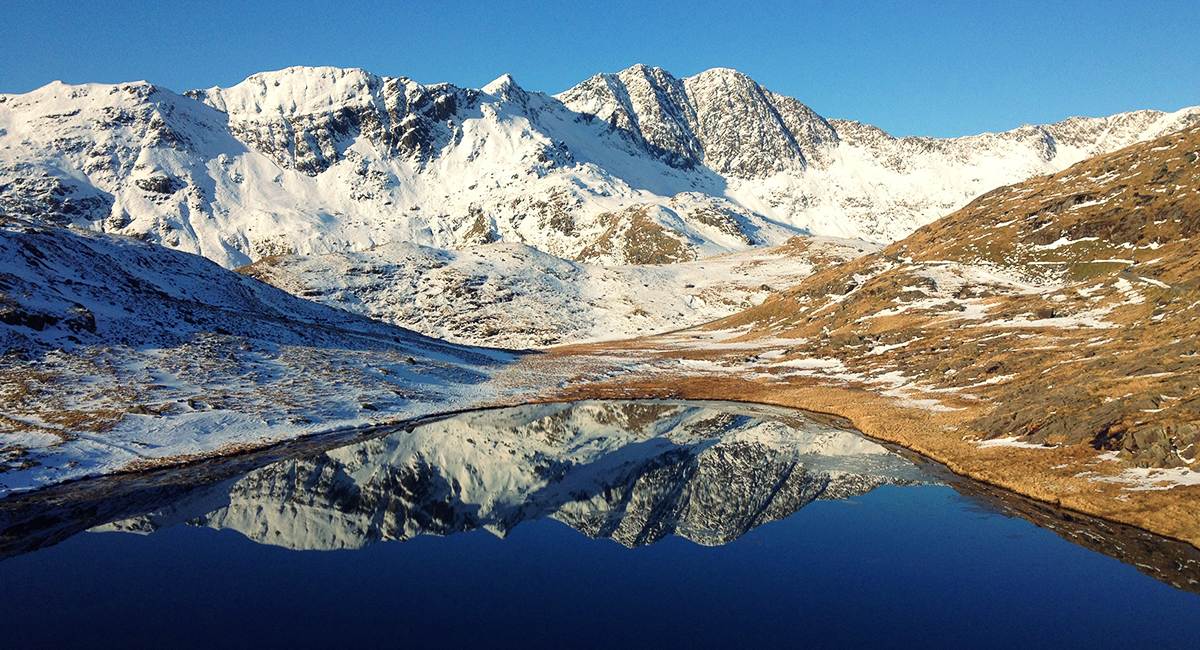 RE
Our RE continues to use the Diocese of Chester planning and the Understanding Christianity scheme of work. This term we will be looking at other religions, with a focus on Judaism and asking why are festivals important to Jewish families?
In summer 2 we will look at discipleship and asking how does the Bible help Christians live and how do Christians follow Jesus?
Our whole school and class roundabout worships alongside our class reflection areas and partnerships with our local churches allow the children opportunities to explore our Christian values and develop their own thoughts and reflections.
Proverbs 27:19
As water reflects a face, so a man's heart reflects the man.
PE
Our PE will concentrate on athletics and net/wall games. We will look at how we can develop our skills and improve ourselves as players as well as thinking about what makes a good team. Although PE will continue to be on a Wednesday please ensure your child has a complete,named kit in school at all times.
Art and Design
As artists and designers, we will be investigating,designing and creating our own landscapes then collaging in multi-media linked to our class topics.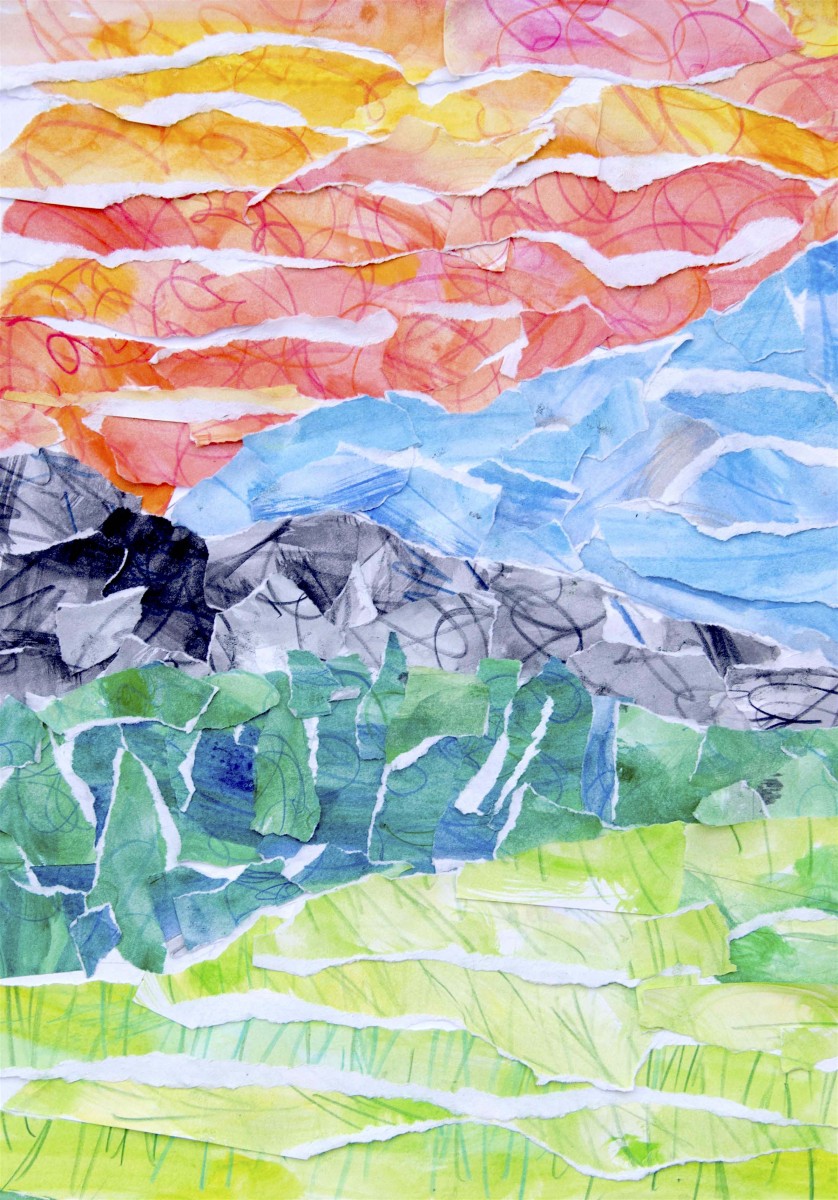 PHSE
In PHSE, we will be looking at career paths and linking to our school ethos of love,learn,aspire,achieve. In summer 2 we will explore relationships and changing me using the Christopher Winter project and the C of E 'Goodness and Mercy' resources. We will also have focused time on our British Values: democracy, rule of law, individual liberty, mutual respect and tolerance for those with different faiths and beliefs
Music
As musicians, we will be exploring our voices as instruments, singing in unison,parts and solos.We will explore formal rhythm symbols and notation through instruments.
MFL
As linguists ,we will continue to have Madame Carter on Wednesday morning to deliver our French lessons.
Computing
As digital citizens, we wil continue to use technology across the curricululm. We will be studying online safety and our digital footprint and programming, repitition in shapes and games.
Forest School
Forest school will continue on a Friday with each class taking alternate sessions. Please make sure your child has appropriate clothing for the weather. Long trousers continue to be essential and hopefully sun hats and sun cream!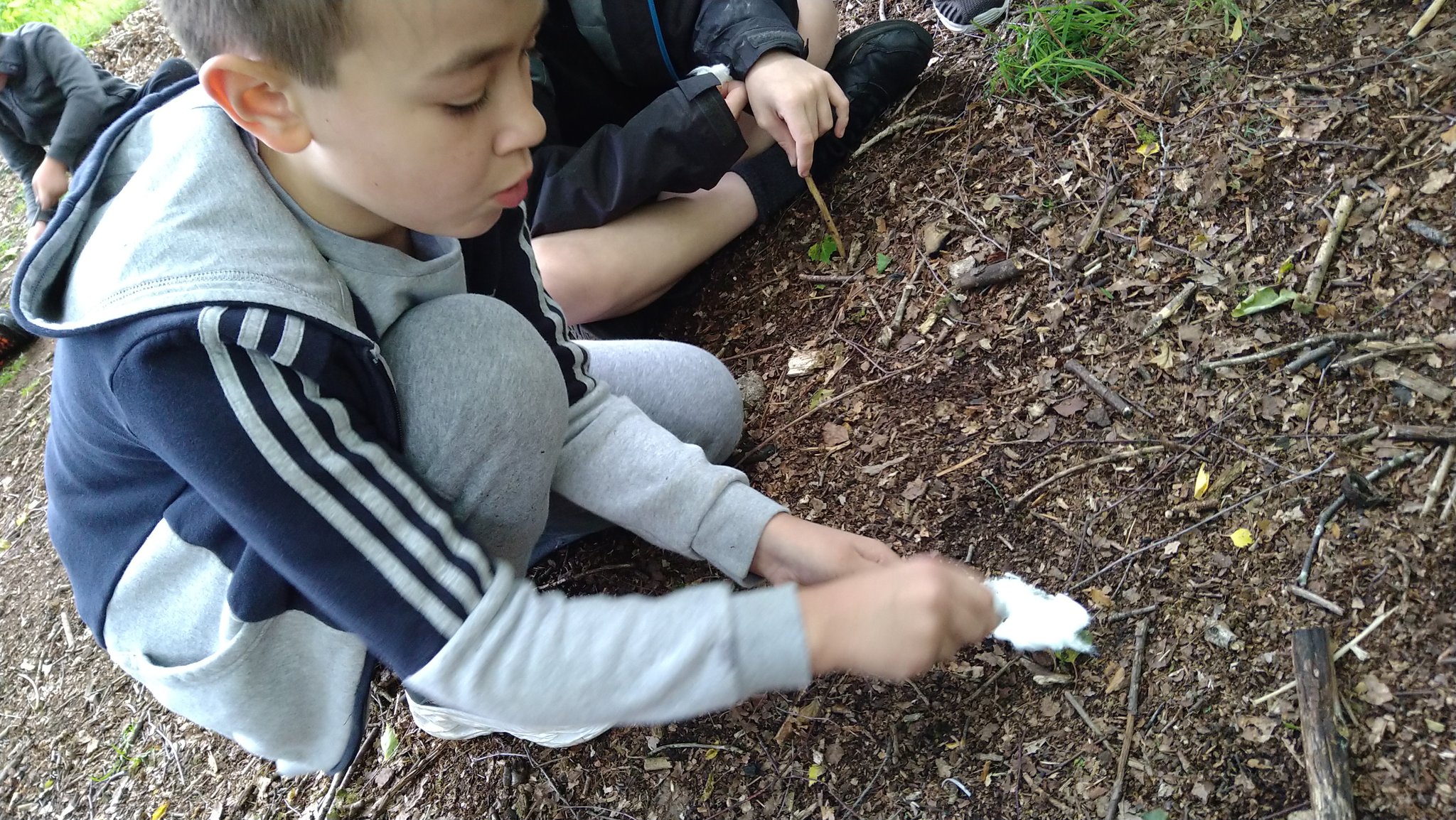 Homework
Homework will be sent out on Friday to be returned on or before the following Wednesday. We expect each piece to take about 20 minutes. Please come and see us if there are any difficulties or write a note on the piece of work.
English – Focusing on basic skills and new techniques used within our writing
Math - Focusing on skills and methods learnt in our maths lessons.
Comprehension tasks
Reading – 5-10 minutes each night, please add your recommendations and books you have enjoyed to our class padlet.
Times tables practise- see website list in files below
Possible trips & visitors
In the summer term we will visit Talacre with David Leigh Evans and SARN to complete some fieldwork. We also have our residential to Pettypool to look forward to.
Files to Download
Class 3 (Barnowls): News items
There are no News items to display
Class 3 (Barnowls): Blog items
Class 3 (Barnowls): Gallery items
Class 3 (Barnowls): Calendar items
There are no Calendar items to display